AGM 2022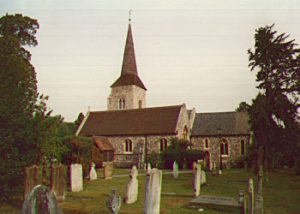 This year's Annual General Meeting will be hosted by the Lewisham District at St. Nicholas, Chislehurst on Easter Monday, 18th April.
Schedule:
11.00am – Open ringing at St. Nicholas
12.00pm – Service at St. Nicholas
Lunch (bring a packed lunch or find local establishment)
2.00pm AGM at St. Nicholas
(a Live Stream will hopefully be available, but will be dependent on mobile data signal in the church.  URL for live stream: https://youtu.be/d1dmYF35Hok)
Ringing post-AGM at St. Nicholas
Proposed Rule Changes
Details for rule changes being proposed at this year's AGM will appear below.
(1) Chairman's Message – 26th February 2022
(1a) Briefing Paper for AGM Rule Proposals – Removal or Suspension from Membership or Office (Please read in conjunction with 1b below)
(1b) Proposed Rule Changes – Safeguarding and Serious Conduct Issues
Other AGM Papers
IMPORTANT NOTE: Only the Agenda and full details of the proposed rule changes will be available in hard copy at the AGM.  All other documents should be read in advance of the AGM and own copies printed if so desired.  Digital copies of the 2022 Handbook will be available via membership records from Monday 28th March.