AGM Information – 2018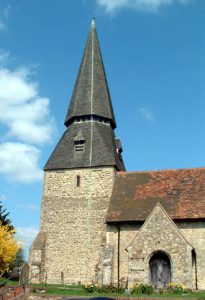 The Annual General Meeting this year is being hosted by the Ashford District and based at Willesborough.  The outline schedule of the day is as follows:
9.30am – 11.45am Towers open en route to Willesborough
12.00pm – 12.45pm Service
1.00pm – 2.30pm Lunch
2.30pm – 4.00pm Annual General Meeting
4.30pm – 7.30pm Towers open heading away from Willesborough
All documents relating to the AGM can be downloaded below:
AGM 2018 Brochure (includes open tower routes, parking information and lunch details)
Officer Nomination Form 2018/2019
Proposals for Change (including drafting amendments)
Nominees for Officer's roles will appear in the table below as and when they are received.  Roles in brackets () may or may not be required depending on the outcome of the vote on the Proposals for Change.  All roles are open to nominations which should be made using the form listed above and with the General Secretary no later than 23rd March 2018.
Nominations for Officers 2018 – 2019

Post
Nominee(s)
Proposer
Seconder
Chairman (Master)
Phil Barnes
Phil Larter
David Grimwood
General Secretary
Doug Davis
Chris Trafford
Jen Thomas
Treasurer
Margaret Funnell
Alan Driver 
Arthur Vidgeon 
Peal Secretary
Phil Barnes
Stephen Davis
David Grimwood
Quarter Peal Secretary
Anthony Leeves
Mike Bullett
Eric Roughley
Handbook Editor
 
 
Librarian
 Hazel Basford
Stephen Marsh
Ann Davies
1 x CC Rep
 

Sub-Committee Officers

Bell Restoration
Brian Butcher
Keith Osborne
Christopher Cooper
Training
David Grimwood
Graham Heath
Stephen Davis
Publicity
Caroline Stockmann
Doug Davis
 
Webmaster
Doug Davis
Daniel Brady 
Phil Barnes 
Health & Safety
Peter Sims
Sheila Phyall
Tim Munt
Child Protection
Nigel Spencer
Maureen Poole
Brian Butcher
Youth
Jen Thomas
Jamie Austin
Nick Wilkins
(Extra 3)
(1)
 
 
 
(2)
 
 
 
(3)
Election statement from Phil Barnes
I am standing for election as Chairman / Master because I want to help make the Association as strong a ringing community as it can be.
I make no apology for focusing on ringing. The Association exists to provide what its members want and also what ringing in general needs. It is the most public of all forms of musical performance and while most of us enjoy ringing for its own sake, ringing also has the powerful effect of reminding others that there is a church in their midst.
As an Association we should therefore be absolutely focused on ringing, championing well-struck ringing and doing our best to ensure our bells are rung regularly – especially on Sundays. The results of the recent survey of ringing in Kent show that we still have a way to go, especially with Sunday ringing.
If elected, it will therefore be my priority to work with others to focus on recruitment and training and on ensuring that our ringing is fun so that retention is improved too. Our non-ringing activities are important too (and won't be forgotten) but our focus needs to be clear. Let's get back on the blue line!
Election statement from David Grimwood
I am standing for the Training Officer post as a result of the tower census last year, and the picture that emerged of the number of ringers available at towers and the limits on the scope for developing their ringing skills. Rather than simply relying on occasional training days, however useful and important they are, I believe we need to develop a strategic collaborative approach with clear aims and priorities. Recruiting and retaining ringers, developing confidence, managing local bands and making use of the networks that the KCACR can offer are among these priorities.
I learnt to ring in 1963 in Canterbury, and since then have taught several bands of ringers, including progressing a competent Grandsire band to Surprise Major. However I see this role not as a trainer but as generating a shared culture of training and development across the county.