AGM Information – 2019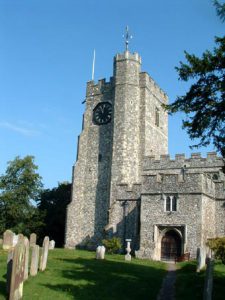 The Annual General Meeting this year is being hosted by the Canterbury District and based at Chilham.
All documents relating to the AGM can be downloaded below as and when they become available:
AGM 2019 Brochure (Updated 5th April) (includes open tower routes, parking information and lunch details)
Updated tower routes (5th April)
Officer Nomination Form 2019/2020
AGM 2019 Agenda with Reports (Updated 12th April)
Nominees for Officer's roles will appear in the table below as and when they are received.  Roles in brackets () may or may not be required depending on the outcome of the vote on the Proposals for Change.  All roles are open to nominations which should be made using the form listed above and with the General Secretary ASAP.
Nominations for Officers 2019 – 2020

Post
Nominee(s)
Proposer
Seconder
Chairman
Phillip Barnes
David Grimwood
Sue Bassett
General Secretary
Susan Bassett
Phillip Barnes
Doug Davis
Treasurer
Maureen Poole
Phil Barnes
Stephen Davis
Peal Secretary
Phillip Barnes
Doug Davis
David Grimwood
Quarter Peal Secretary
Anthony Leeves
Janice Byrne
Eric Roughley
Handbook Editor
Doug Davis
Jen Thomas
David Grimwood
Librarian
Hazel Basford
Stephen Marsh
Ann Davies
CC Reps
(1) Phillip Barnes
(2) Doug Davis
(3) Caroline Stockmann
(4) David Grimwood
(5) Catherine Lewis

Sub-Committee Officers

Bell Restoration
Brian Butcher
Maureen Poole
Nigel Spencer
Training
David Grimwood
Graham Heath
Mike Birkbeck
Publicity
Caroline Stockmann
 
Webmaster
Doug Davis
David Grimwood
Jen Thomas
Health & Safety
Peter Simms
Sheila Phyall
Bob Barnes
Safeguarding
Emma Jarvis
Nigel Spencer
Ann Jenner
Youth
Jen Thomas
Neil Jones
Phil Barnes