As you will be aware, the Association AGM is being held on Saturday 11th July at 11am via Zoom.  However this isn't the only thing happening!  The following events have been created so that you can enjoy a day of ringing-related activities and have some fun along the way too.
Virtual Pub – 'The Invicta Arms'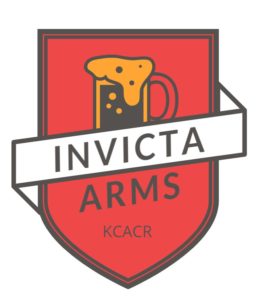 See and discuss ringing issues with other members from the comfort of your own home, over your own lunchtime refreshments from 13:00hrs. Everyone's videos and microphones will be switched on.  Registration is not required.  Use this link to join:-
https://vmware.zoom.us/j/94199174410?pwd=Ky96NzhpczJ6c0ZOdHAzdEEwbjNFZz09
Breakout Sessions
The following 2 breakout sessions will be running at the same time, from 14:00hrs.  To allow us to have an idea of the number of attendees and put people into the right breakout room, you will need to register and answer the questions at the following link:
https://vmware.zoom.us/meeting/register/tJEudOirpzIjHtZOfx-0uklKpld93_SaUOVc
You can register any time from now.  As with the AGM, you will receive and registration confirmation email and you will need to use your personal link to join.  The 2 sessions available are as follows:
Charitable Incorporated Organisation is the subject of a Zoom session hosted by David Grimwood. Discuss the benefits of enabling the KCACR as a whole to become a Charity, instead of just the Bell Restoration Fund.  Everyone's videos and microphones can be switched on.
Introduction to Ringing Room will be hosted by Tom Hinks. Ask questions and discuss with Tom how to engage with Ringing Room (https://ringingroom.com), the online virtual ringing platform that allows us to 'ring' whilst we are unable to use real bells.  Everyone's videos and microphones can be switched on.
Virtual Pub Quiz #2
Hosted by Doug Davis at 19:30hrs.  Similar to the first Quiz Night organised by the Chairman, everyone's videos and microphones will be switched off, but the Chat facility will be enabled.  If you would like to attend, please register at the following link so we have an idea of numbers:
https://VMware.zoom.us/webinar/register/WN_sAuS4U91SQ-plWfK-m6kPg
You are welcome to join as a team or individually – the only prize is the right to brag that you're the smartest person (or team) in the County 😊.  All in good fun, plus you can chat away to your ringing friends in the chat window.