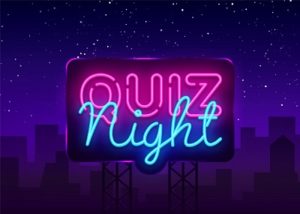 Following on from the success of the last virtual quiz night, we are holding another one this coming Saturday 11th July at 7.30pm as part of our arrangements for AGM day.
If you would like to take part, please follow the link below to register:
https://VMware.zoom.us/webinar/register/WN_sAuS4U91SQ-plWfK-m6kPg
As before, the virtual quiz will be run like a webinar, where I will be live in video and will share the quiz questions online.  Participants will be able to hear & see what's going on, but will not be able to speak directly to anyone – there will, however, be a chat facility available that will be monitored so if you get stuck or need any questions repeated you will be able to ask that way.
To get your system setup for Zoom, you can go to https://zoom.us/test and join the test meeting which will allow your PC to download and install the Zoom software.  To join from a phone or tablet, you will need to install the Zoom app from your app store.
It's all just for a bit of fun, so why not register & join us to get your brain working!  Feel free to join individually or as a team 🙂
Hope to see you next Saturday night!
Doug (KCACR Webmaster)