On Saturday 14th September, 6 teams from around the South East gathered at Southgate in North London for the Essex Trophy 10-bell striking competition – 40 years since the first was held at Prittlewell in Essex in 1979.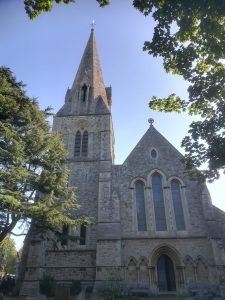 Christ Church, Southgate – 10, 24-3-7 in D
The draw was held in the church at 9.45am, and ringing began with the first team at 10am sharp.  Each team had a 30 minute slot, couldn't start their test piece until at least 10 minutes in but had to be into the changes of their test piece by 15 minutes in.
The bells, although not difficult to ring, presented a few challenges particularly around the acoustics in the ringing chamber – the treble and some of the smaller bells were almost inaudible at backstroke, quite awkward when you are trying to strike in the right place!
By 1pm all teams had finished ringing and the judges, Paul and Kate Flavell from Surrey, were ready to share the results in the Church Hall by 1.30pm.  The results were as follows:

So finally after a few years 'off the ball', the Kent team claimed the trophy back again!  Well done to the whole team, and thanks to Phil Barnes for helping with the organisation.
The band, pictured below (1-5 from front left, 6-10 from back left), was David Hilling (C) 1, Adam Brady 2, Andrew Hills 3, Mark Chittenden-Pile 4, Peter Swift 5, Doug Davis 6, Neil Jones 7, Peter Joyce 8, Ian Mills 9, Colin Wyld 10.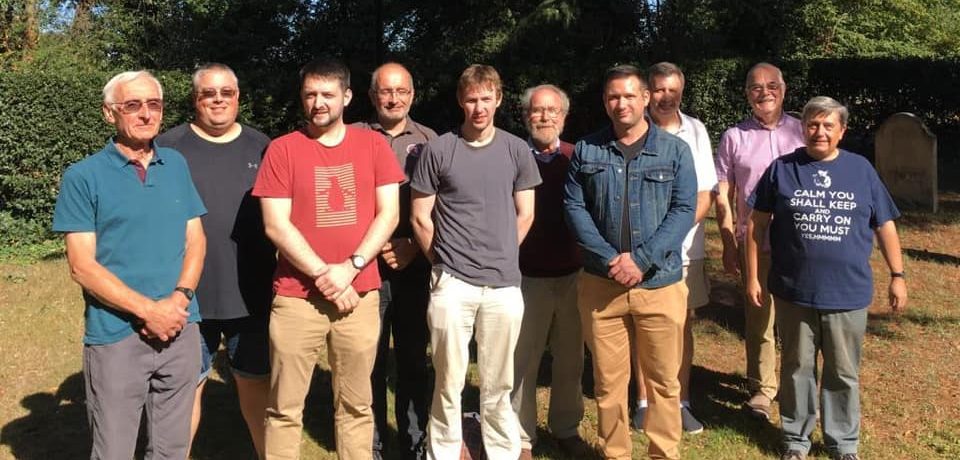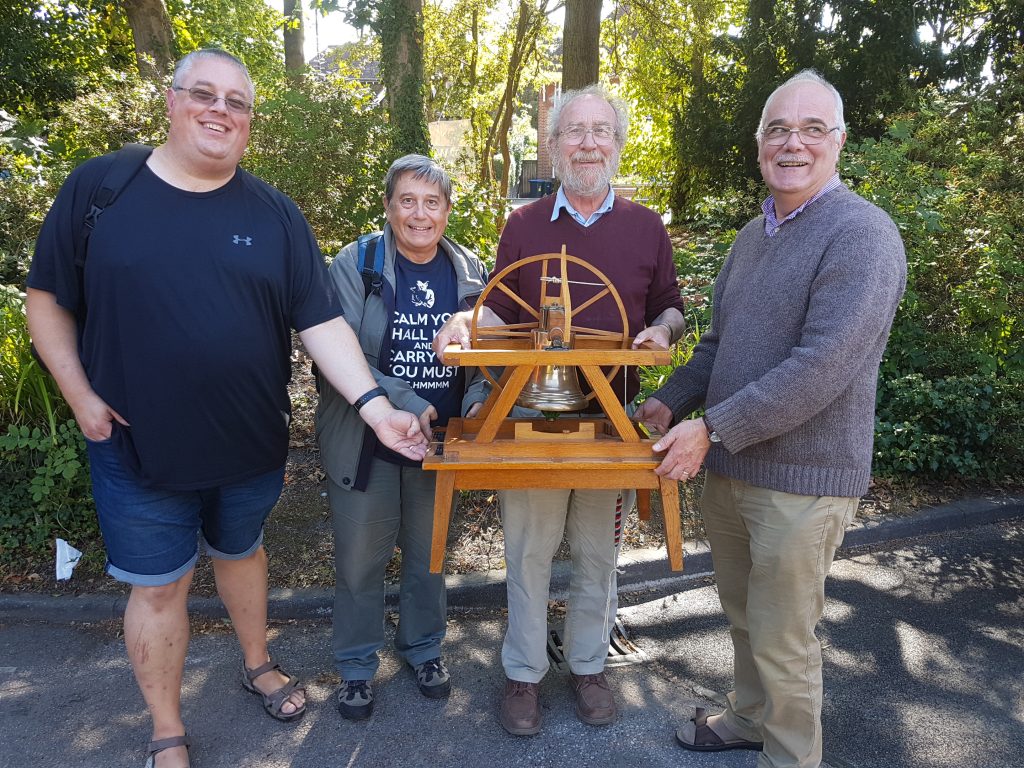 In the photo above, we realised we had a huge trophy which probably wouldn't be easily transported on the tube!  Luckily Peter Joyce had his car.  The trophy is hopefully going to be displayed at All Saints, Maidstone.