Kent is extremely fortunate in that it has a thriving group of young bell-ringers many of whom belong to the Kent Young Ringers. This group, led by experienced members of the Kent County Association of Change Ringers (including some of the older Young Ringers), provides opportunities for younger members of the Association to regularly meet and ring together.
As part of the KYR programme of activities, Saturday 18th February saw 30 young bell ringers and their supporters gather at St Mary the Virgin, Stansted to compete in the annual KYR Striking Competition. Stansted provides an ideal venue for such a competition, the bells are a very easy to ring 6 (5-3-21 in B) – perfect for some of our younger members.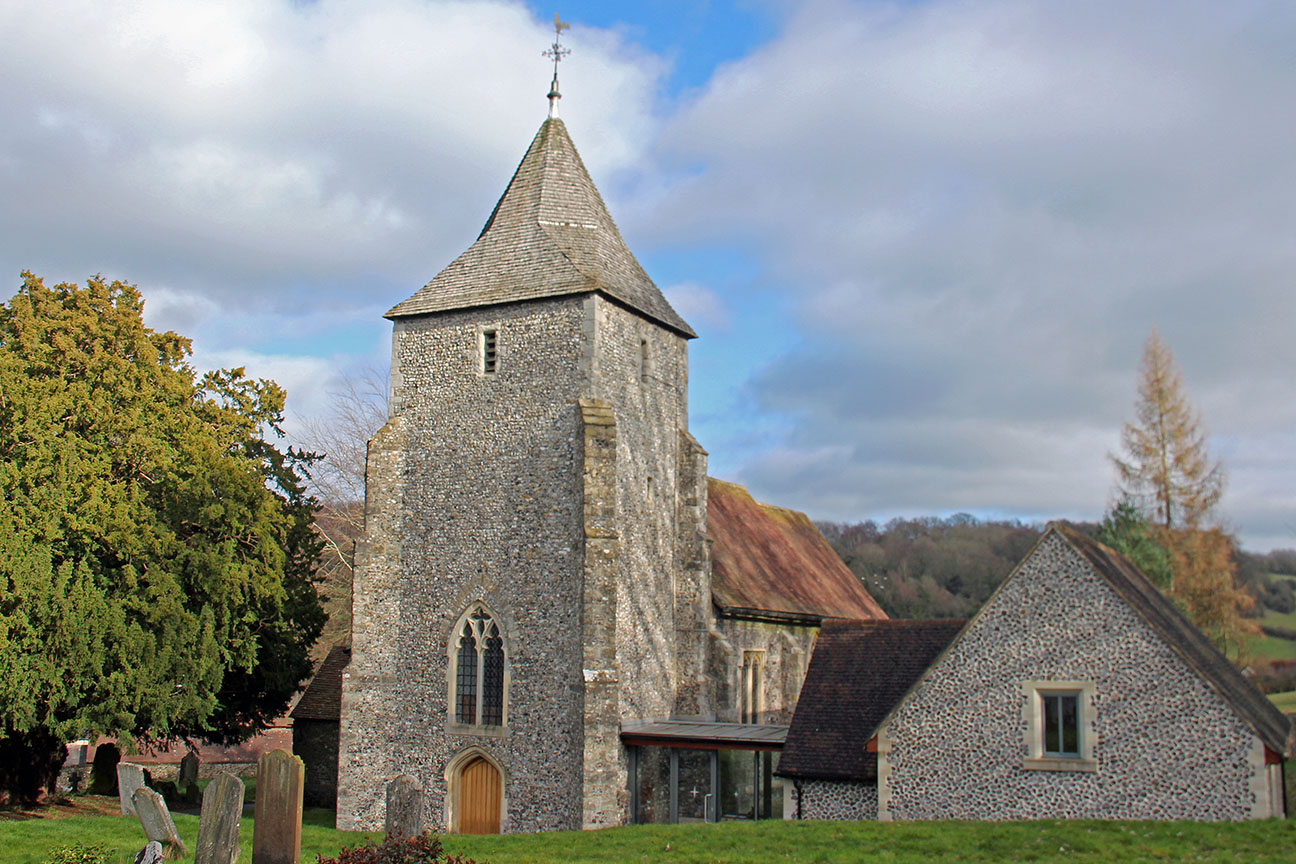 St Mary the Virgin, Stansted
Five teams, representing all six Districts of the KCACR took part, two of the Districts having to merge to create a team. A sixth team was made up of the ringers who will also be representing Kent in April at SEECON (the South-East England Striking Contest).
The performances were judged by Andrew Alford and Harry Bickers from the Sussex Association, who opted to sit at the back of the church rather than try to find shelter outside on what was quite a dull, miserable Saturday afternoon weatherwise.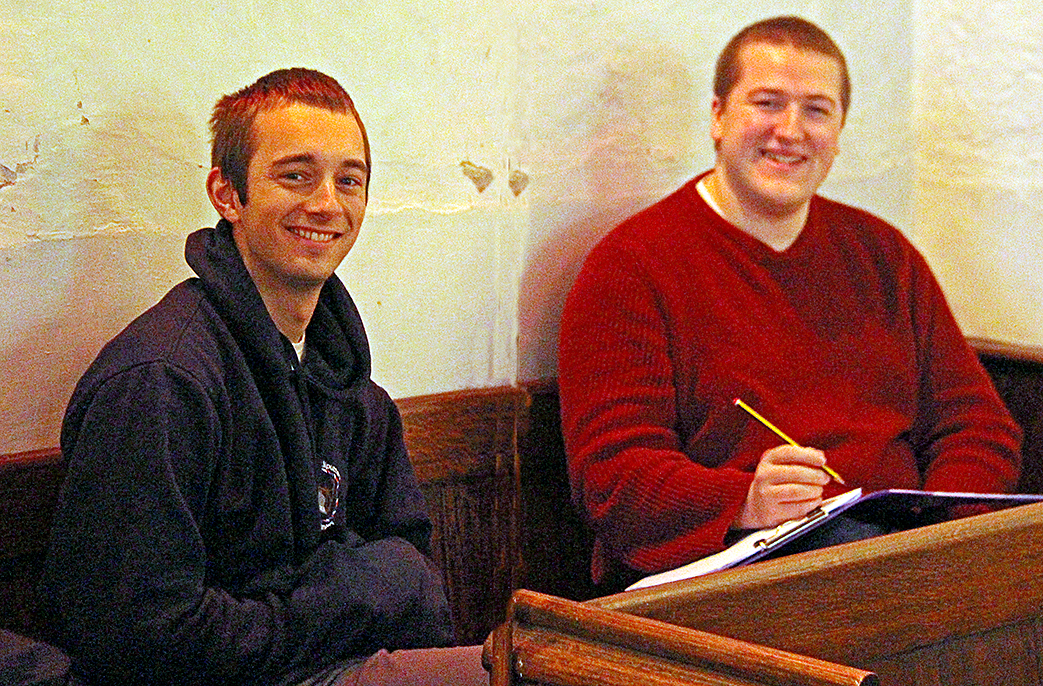 The judges, Harry Bickers (left) and Andrew Alford (right) listening to the ringing from inside the church.
Each band chose to ring call-changes and, once each team had rung, the judges retired to deliberate the results. In spite of the fact that each team included at least one ringer who had never rung in such a competition before, this was made very difficult as there was very little difference between the performances of the top four teams.
Andrew gave concise but very constructive feedback to each team before announcing the final team placings, declaring that the team representing the Rochester District won the competition with a score of 91% and, with a score of 90%, the team who will be representing Kent at SEECON was placed second.
Hot on their heels were last year's winners, the Ashford District, with a score of 89% and close behind were the Canterbury District with 87%. The Lewisham District were in fifth place with 82% and the young ringers representing the Maidstone and Tonbridge Districts scored 75%.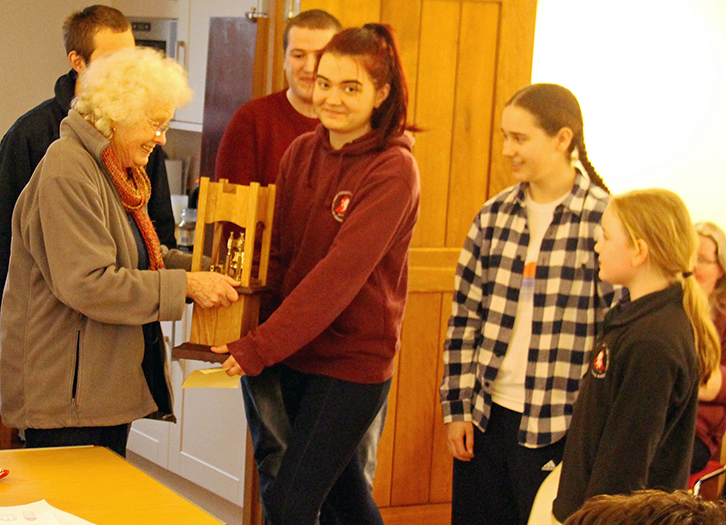 Ellen Jones of the Rochester District team receiving the winner's trophy from Catherine Lewis, one of the Vice-Presidents of the Kent County Association of Change Ringers, whilst some other team members look on.
 Our thanks go to the judges, Andrew Alford and Harry Bickers for coming to judge the contest. We are also very grateful to Keith and Dawn Foxwell for helping us to arrange this event and to the Rev. Dr Chris Noble for allowing us to use the church.