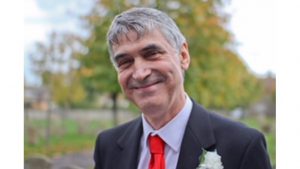 Ray Morgan Bob Triples has now been rung for the first time:
Kent County Association
Cathedral Church of Christ and the Blessed Virgin Mary
Sunday, 28 January 2018 in 50 mins (30–0–14 in D)

1260
Ray Morgan Bob Triples
1st Quarter Peal in the Method:
Ray Morgan Bob Triples: 7.1.7.1.7.5.7, LE125.
Dedicated to the memory of Ray Morgan, a long standing member of the Cathedral Band, who died 18th December 2017.
If you would like to do any ringing in Ray's memory (it does not have to be Ray Morgan Bob) please link this to the event "Ringing for Ray" on BellBoard.
Of course, ringing is only part of the equation, many people have already made a donation online.  All money raised will go to the Motor Neuron Disease Association, if you would like to donate please follow this link;  https://www.justgiving.com/Anne-Pedder